Nightlife in Tel Aviv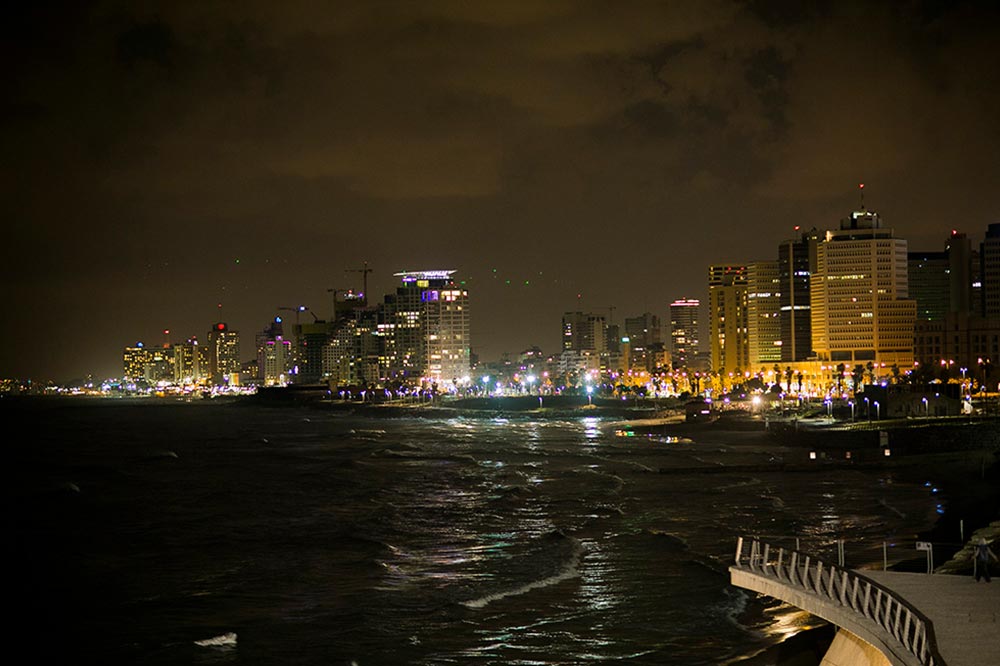 Nightlife paints a distinctive picture of a city's identity, and Tel Aviv's nightlife is quite impressive. Whether you are into arts, food, drink, or dancing, we are here to help you be there. Kick off your evening with a stroll along the beach promenade, where you may be surprised by local musicians performing free for passers-by.
You might also join the fitness enthusiasts who work out near the beach and in the parks in the evening hours. Follow this with a visit to a museum, a dance show, a movie, a theater performance (in Hebrew with simultaneous translation into English, or even original productions in English or Yiddish), or a concert – contemporary, classical, ethnic, opera, or fringe music.
The Tel Aviv art scene showcases both local talent and some of the best performers and artists from around the world. Alternatively, you may opt for a great gastronomical experience at one of the hundreds of gourmet, ethnic, or home-style restaurants, cafés, and bars open all around the city. Then go pub crawling, or hop between night clubs and underground venues to dance to the music of your choice.
Depending on the season, you may enjoy the city's White Night activities, in which museums and food establishments are open all night long and the city offers free concerts, parties, and other attractions in various locations. Or join the Tel Aviv Night Run, a 10-km race throughout the city.
You may also take a night tour of interesting places such as Old Jaffa or the graffiti-filled alleys of southern Tel Aviv. Anywhere you look, Tel Aviv is alive at night and offers unique after-sunset experiences – and we will make sure that you find those that suit you best.
From transportation to tickets to admission, we will take care of every detail so that you enjoy your visit also throughout the night.  Tell us your preferences and we will arrange for you to enjoy the night plan of your dreams.